Hawaii Adventure
Package Inclusions:
Flower Lei Greeting on Arrival
Sun, Sand and Surf at Waikiki Beach
Snorkeling at Hanauma Bay Beach
Dinner at the Shorebird Beach Broiler
Pearl Harbor and the USS Arizona Memorial
Dinner at the Hard Rock Cafe Waikiki
Surfing Lessons
Germaine's Luau Dinner Show
Trekking on Diamond Head Volcano
Aloha Stadium Swap Meet
Polynesian Cultural Center
Canoeing, Lei Making and Coconut Tree Climbing
Ha! Breath of Life Dinner Show
Oahu Island Tour
Dinner at the Ala Moana Center
Tour Dates:
January 08 to January 14, 2020
February 19 to February 25, 2020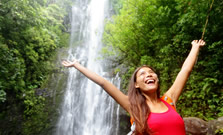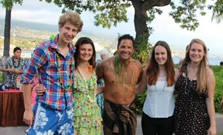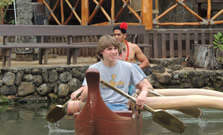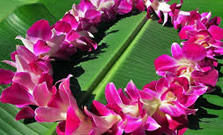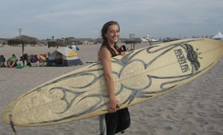 All Trips Package Inclusions:
Six Nights Hotel Accommodation
Breakfast and Dinner Daily
Deluxe Charter Bus Transport on Tour
Professional Tour Manager
Don't miss
out on the
Experience!
Don't miss out on the Experience!
Enrollment is available on a first come first registered basis until February 15.
Late enrollments may be accepted if space is still available but late fees may apply. Once enrolled you will receive a statement reflecting your registration and payment received.
Payments and registration forms should be mailed to:
For more Information
Adventures America
5080 Robert J. Mathews Pkwy
El Dorado Hills, CA 95762
CA Seller of Travel #2041618-20
Contact Us
P: (800) 234-4723 ext. 110
F: (916) 939-6806