Australia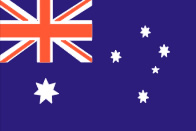 | Programs | Departure | Fees | |
| --- | --- | --- | --- |
| School Year or Semester | July 2024 | $15,500 | |
| School Year or Semester | January / February 2025 | $15,500 | |
You'll Be Welcomed With A Cheery "G'Day". Your host family will speak a language that bears a striking resemblance to your own. It sounds a lot like the "Queen's English" would if Her Majesty spent more time teasing Koalas or chasing around in the rugged Outback. You'll return speaking British English like an "Aussie."
Discover the wonders "down under" in Australia, an ancient island continent of contrasts. Its huge supermodern cities have the feel of London with San Francisco thrown in, yet with a lot of local colour. The tropical splendour of the Great Barrier Reef, the charm of koalas and kangaroos. Its good-natured, friendly people with close families and adventurous spirit. Its world-famous Sydney Opera House, the Sydney Harbour Bridge, year-round warm sunshine on sparkling beaches, rugged "bush" adventures, and bustling cosmopolitan cities.
Regardless of where your host family lives, you'll have the opportunity to discover the country's vibrant history both in class and through your own explorations. You'll gain a true understanding of what it means to be an Australian through your relationships with your host family and new friends, found at school and in the community. Australia lies in the Southern Hemisphere, so their seasons are the reverse of the Northern Hemisphere. Imagine traveling to balmy summer weather in February!