Portugal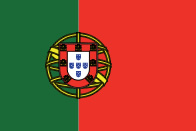 | Programs | Departure | Fees | |
| --- | --- | --- | --- |
| School Year and Semester | August / September 2024 | $11,950 | |
| Summer Immersion | July 2024 | $8,900 | |
With a spectacular Atlantic coastline, charming Portugal sits on the sunny southwest corner of Europe.
Portuguese people are friendly, easy going, generous, and they show a genuine interest in other people. Whether you're into music, futebol (soccer), surfing, art, museums, or history, you'll find a warm welcome from your Portuguese host family, who is eager to share their unique culture and culinary delights with you. You'll soon discover that each region keeps its traditions alive through festivals, colourful parades, music, dances, and bountiful food.
People enjoy meeting friends, and there is always some time for a bica, a strong espresso, and a chat.
From the captivating landscapes to the historical villages and the vibrant cities of Lisbon and Porto, Portugal will inspire and surprise you every day.