Estonia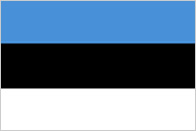 | Programs | Departure | Fees | |
| --- | --- | --- | --- |
| School Year or Semester | August / September 2024 | $11,950 | |
| Summer Immersion | July 2024 | $8,900 | |
Why not make Estonia, with its colorful and diverse background, Nordic temperament and hundreds of years of high culture and history, the destination for your School Year Abroad?
Estonia is so much more than Tallinn, the best protected and intact medieval city in Northern Europe. Untouched nature, the cleanest air in the world, white sandy beaches, dream-like forests with well-kept friendly wildlife that is instinct in most other parts of Europe, are just some of the few things that make this country so special to visit.
You will discover that the Estonians are genuine and honest, that they love music and they love to sing, especially in a crowd. In fact, Estonia still clings to national song and dance as a pillar of identity, and no matter the time of the year you'll find larger and smaller song festivals all over the country. While discovering the cultural heritage of this beautiful country, you will be inspired by the success story of Skype, developed by Estonians, which created a domino effect for other rising Estonian entrepreneurs with the latest and greatest idea for startups.
Whether you are interested in a school year, a semester or a summer homestay, the small Baltic country of Estonia, where thinking globally has become a mindset, awaits you with open arms.