Norway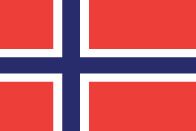 Have you ever imagined being able to see for yourself the dramatic beauty of the Norwegian fjords and glaciers, ski or snowboard on the slopes of Scandinavian mountains, or photograph breathtaking landscapes with sunlight at midnight ? All of this is possible in Norway, the Scandinavian country that stretches furthest to the north, reaching the Arctic Circle.
Picture yourself climbing the longest wooden staircase in the world and visiting typical wooden churches or the Viking Ship Museum. Try delicious Norwegian Sushi, learn a Norwegian folk song, and as you improve your language skills learn to say the same word in Norway's dozens of different dialects.
Come to the land of Northern lights and midnight sun and, while you discover some of the most stunning landscapes in the world, find out why Norway has been voted the best country to live in and why the Norwegians are considered among the most progressive and peaceful people in Europe.