Canada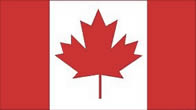 | Programs | Departure | Fees | |
| --- | --- | --- | --- |
| School Year and Semester - French Canada | August / September 2024 | $13,750* | |
| School Year and Semester - English Canada | August / September 2024 | $13,950* | |
* Program fees exclude airfare

Bilingual and multicultural, Canada embraces a wide variety of peoples, landscapes and lifestyles. From the rural villages of the North to the dynamic modern cities found throughout its ten provinces and two territories, Canada has come to be known as home for many.
You will live with a host family and experience life as the Canadians do–always with a flair of the European. Get involved in all types of activities from clubs and sports to music and drama groups at the local high school or within the community. Community life plays an important part in the everyday life of the Canadian. As do sports and recreation. From ice hockey to downhill skiing to windsurfing, there is something to satisfy every interest. Spend time with your new friends while exploring the many wonders Canada has to offer.

You can enjoy the cosmopolitan atmosphere of cities like Toronto, Calgary or Vancouver, or explore the wild, untamed nature of wilderness areas. Imagine the breathtaking Canadian Rocky Moutains with world-class ski resorts, crystal clear lakes and rivers, or Toronto's CN Tower–one of the world's tallest free-standing structure.
Here you may experience the adventure of being part of a new culture while still feeling secure within the bond of a common language. School and family life will be comfortable and more familiar in your new Canadian community.

Savour the rich distinctive French Canadian culture, a blend of French and North American. You will come to love the warmth and sophistication of the "Québécois" while perfecting your French. Considered the birthplace of North American history, Quebec City is the only walled city on the continent and preserves a distinct European feel. Live outside of the lively city of Montreal, the second-largest French speaking city in the world, after Paris, or in a cottage in a quaint country village. Here English is the second language, and the culture is undeniably French. Return home bilingual, speaking French like native "francophone" Canadians.