Great Britain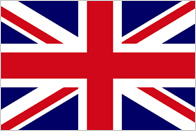 Nothing compares with the history, tradition and beauty of Great Britain, the home of Shakespeare, where charming towns, modern cities, and the diverse people reflect the development of a country over many centuries. You may at one moment feel transported back in time as you walk along knobby cobblestone streets past centuries-old pubs, or taken to the cutting edge at the next as you pass trendy boutiques.
Museums and national monuments throughout the country showcase the history that Great Britain is so proud of. Visit the great university cities of Oxford and Cambridge, some of the world's most famous castles where Kings and Queens have lived in the past, make a stop at Buckingham Palace to visit the current Royal Family, and cross the iconic Tower Bridge of London. Explore the great diversity of the landscape with large cities such as London, Manchester, Cardiff, and Edinburgh contrasting with the rolling hills of the Yorkshire Dales, Lake District National Park and the beautiful beaches of the south coast.
The population is cosmopolitan, diverse and welcoming to all nationalities. Even within the countries that make up Great Britain, you can experience different traditions, languages, food and accents, making the nation a truly fascinating mix of cultures, famous names and hidden gems.
As an ASSE Exchange Student to Great Britain you will be welcomed into a typical British home by a family eager to share their lives and traditions with you. You will attend a local high school or Sixth Form College and in your free-time perhaps play soccer, rugby or cricket with your newfound friends. Considered the Home of English, soon you will be fully immersed into life in Britain, speaking with a British accent and drinking English breakfast tea at every opportunity.