Argentina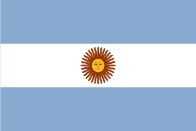 | Programs | Departure | Fees | |
| --- | --- | --- | --- |
| School Year or Semester | January/February 2025 | $8,400 | |
| Summer Homestay | July 2024 | $8,900 | |
The land of endless pampas, gauchos, rainforests with beautiful natural waterfalls, the Andean mountains, beautiful sandy beaches, but also the lively and sophisticated city of Buenos Aires, a metropolis style Europe: all this is Argentina.
If you like music, dancing, good food and the Latin culture, Argentina will give you an unforgettable experience of study and life. As family plays a central role in the social structure of Argentina, you may find the grandparents living with your host family and many other family members nearby; you will soon realize that the hospitality and the warmth of the people will remain with you forever. Chatting with them all over an extended lunch or dinner, on nice days perhaps over asado, the famous Argentinian barbeque, will become your favorite pastime.
The excellent school system will allow you to take interesting classes while you perfect your Spanish and perhaps join one or more sports team. All with ample space for getting together with your Argentine friends, in the central town square, at home or in the local café.
Study as an ASSE Exchange Student in one of the world's largest Spanish speaking countries and discover yourself why the Argentinians value tradition and hospitality so much.