Switzerland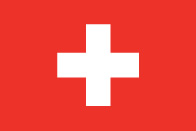 Are you undecided about which language you would like to learn, German, French, Italian? Then choose multilingual Switzerland for your exchange year.
Majestic mountain ranges, the world's most famous pocket knives, music festivals, and some of the cleanest cities in the world are just a few of the things that come to mind when thinking about Switzerland. With its amazing cuisine, four national languages, Romansch included, and quaint historic mountain towns, Switzerland offers an international study experience like no other. Switzerland is more than chocolates, cheese, "Rösti," and watches. Education, cutting-edge research, and innovation are driving the country.
If you love outdoor sports, there's no place better than Switzerland where you are sure to share your passion with a warm and welcoming host family.
In the heart of Europe, and at the crossroads of several languages and cultures, Switzerland's geography is postcard perfect. The iconic Swiss Alps, cow-dotted pastures and serene blue lakes offer a breathtaking scenic backdrop to a perfect exchange experience.