South Africa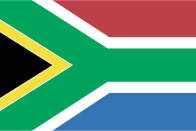 | Programs | Departure | Fees | |
| --- | --- | --- | --- |
| School Year or Semester | January 2025 | $11,950 | |
A Country of Gold that bears no comparison with other states. - Let South Africa welcome you to a world in one country. South Africa has breathtaking scenery, incredible wildlife and a complete diversity of people. The peaceful transition to democracy was good news for all South Africans. The undergoing changes are setting new standards for sophisticated cities like Cape Town and Johannesburg, the capital of South Africa, also known as egoli-place of gold, along with simple villages. Magnificent waterfalls, lush forests, more than 20 South African National Parks, including two of the world's most renowned wildlife reserves, the Kruger National Park and the Kgalagadi Transfrontier Park, plus almost as many regional parks, the country is a wild life & eco-destination that does not allow you to remain indifferent.
South Africa lies in the Southern Hemisphere, so their seasons are the reverse of the Northern Hemisphere. The school year starts in February and ends in December. As an ASSE Exchange Student in South Africa, you will live with a warm family used to diversity and attend the local high school where you will hear both English and Afrikaans, perhaps even Zulu or yet another one of the 11 official languages. No matter their ethnic heritage South Africans, who differ from one another in race, culture, language and religion, love sports, they are open-minded, honest and friendly.
All this makes up the Rainbow Nation, where you should always expect the unexpected!