download brochure
A Year Abroad
You have probably felt the urge to do something different. To chart your own path. Life isn't only about what you see and do in your own country, hometown or school, or even with your friends. What is beyond? You need to challenge yourself, to take a chance. For a school year (or even for a few weeks) you can dare to be different!
What makes an exchange student different? When someone leaves the familiar behind and plunges into the unknown, he or she is showing a commitment to understanding other people, to learning about the world in a way that textbooks and school assignments never reveal. A year spent abroad is a year that will redefine your world.
You'll discover that every moment, every conversation and experience, challenges the way you look at the world. You'll see differences as well as similarities in people and their actions, in their beliefs and values. You'll experience the intricately structured social code of the Japanese, or the egalitarian beliefs of the Scandinavians, considered the most socially progressive Europeans. Suddenly you'll realize what it means to belong to a certain country and culture. You'll learn about yourself as you learn about others.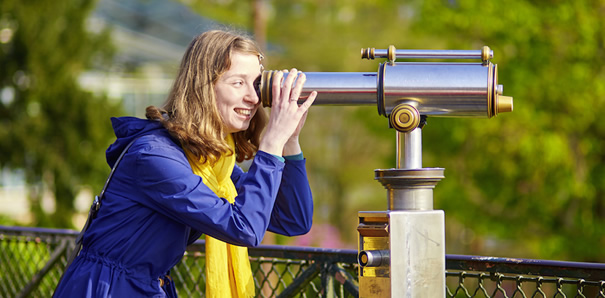 Becoming an exchange student gives you more than knowledge about another country and its language and culture. A year abroad teaches you about building friendships, taking responsibility for yourself, respecting differences and tolerating the beliefs of others.
Exchange students develop leadership skills, self-confidence and a greater understanding of the complexities of the world around them. This is why the best universities, as well as corporations and professionals, look favourably on students who have spent a school year abroad. They know that former international exchange students bring a higher level of maturity and a global frame of reference to their university studies and activities.
If you become an ASSE exchange student abroad, you will experience life in another culture, and make close friends in your host country. Sit in the small cafés, play sports, shop in the same outdoor markets; these are things tourists miss, and this is where you really discover the way of life in another country, with all its subtleties.
While you live the typical daily life of another culture, you are learning every minute of every day. You might live in a French city meant for walking, with cobblestone streets so narrow you can touch the walls of buildings with outstretched arms on both sides. Or you may live in a Spanish village where the remains of an entire castle lie. Perhaps you'll find yourself in Sweden living in a walled city dating back to medieval days, or that your homestay town in Germany includes a "living castle," an actual private residence still being used today. These are the sorts of discoveries you will make as you learn firsthand about what you have only studied in the classroom until now.
You'll also find that the school systems are among the best in the world, and that the teenagers are much the same as they are at home. They work hard at their studies, play sports, love parties and cinema, and pursue hobbies just like you. A few will become your friends for life.
With ASSE you are not just part of a Program. You are part of a Family

The best way to truly become involved in the culture of a foreign country is to live among its people as a member of a family. Every ASSE exchange student does just that. Host families are carefully screened by ASSE and consider it a privilege to welcome students like you into their home. Host families feel they benefit from the experience as much as you do! They want to learn about your culture and introduce you to theirs. Many families have children your age, and you may find that a family member speaks English, even if it's only a little.
As you consider becoming an exchange student, you may also be asking yourself, how can your family become a host for a foreign exchange student? This is the perfect first step towards embarking on your own adventure abroad. By inviting an ASSE foreign exchange student into your family for an academic semester or year, you will begin to truly understand what it means to enrich your life with another culture.
I Want to Become a Host for a Foreign Exchange Student
Being a host family is an excellent way to experience another culture and share your customs, traditions and language. The experience for the host family is as rich and rewarding as it is for the ASSE exchange student and can create lifelong friendships.
Without caring and generous American host families, the experiences we offer here at ASSE wouldn't be possible. When you open the doors of your home to a curious and excited foreign exchange student, you're giving them the chance of a lifetime to grow, share and learn more about your country and the world.
Why Become a Host Family for an ASSE Foreign Exchange Student?
Your entire family will benefit from the experience of hosting an international student. Having someone from a different country and culture who speaks a different language in your home will excite and inspire your children and perhaps encourage them to join ASSE for their own exchange experience. Think of all the wonderful things you could show a new member of your family about your town, region and state:
• What are you proud of?
• What makes your hometown unique?
• What best represents who you and your family are?
You will take away as much from the experience as will your guest, so contact ASSE today to learn more and discover how your family can participate in a culturally rich and rewarding exchange. Come and discover the pleasures of sharing your world with a student from another country and welcome a new son, daughter, brother or sister to your family. Click here for more information about becoming a host family for an ASSE exchange student.
And every ASSE exchange student has a local ASSE representative who is conversant in English and who will plan some social activities and be available to help you during your stay.
Speaking a Foreign Language

While someone in your host family may speak some English (except in the European Summer Language programs), you'll quickly realize that it's not of much concern. In fact, you'll probably find that after a few weeks you'll be asking them to speak in their native tongue.
This may be hard for you to believe. You might be wondering how you'll express yourself; how you'll communicate with store clerks, teachers, classmates and your host family. Even if you've studied a foreign language in school, you won't feel ready to live in that language. But when you're surrounded by that language from morning till night, you learn the fastest way possible. It's like a month of classes in a single day!
And in non–English speaking countries, you'll either spend 6 to 14 days receiving instruction within your host country at an ASSE Language and Cultural Enrichment Program or be provided with remedial language instruction / training (included in the program fee), during your initial few weeks.
With that initial preparation, plus the constant exposure you'll have to the language, you'll be talking comfortably with your host family in just a few weeks. Within four months, exchange students should speak the host country language fluently. You'll tell jokes and gossip with friends, even dream and speak to pets in the foreign language. And the fluency you develop will give you a great advantage in your future schooling and career.