Sweden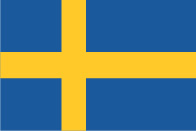 How do you describe a country that has given the world the Vikings, the Nobel Peace Prize, Abba, little Swedish meatballs, IKEA, the Volvo and so much more?
Sweden, birthplace to ASSE International, at that time American Scandinavian Student Exchange, is a country of an incredible natural beauty. Striking green forests covering more than half of the country, valleys, white snow-capped mountains in the west, brilliant blue lakes and rivers give Sweden a feel of pure open space and freedom year round.
Combined with this natural beauty are modern cities, such as Stockholm, Malmo and Goteborg, with socially – and environmentally – conscious citizens, proud of their progressive ideas. Charming islands with little red houses dot the Archipelago of Stockholm inviting you to do island hopping.
A multicultural society, you'll find that most Swedes speak English and while the traditional coffee break, fika, which is all about socializing, can be enjoyed several times a day, they generally study and work hard. You'll also find that the Swedes love traditions, from the Lucia festival to the festive event of Easter Sunday and Midsummer, the most important holiday in Sweden.
Come to Sweden as an ASSE Exchange Student and spend the long light summer nights outside swimming, hiking or just visiting with family and friends. Enjoy the lifestyle of a region that has been said to have more boats than cars, yet still has everything modern.