Turkey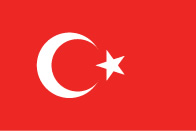 | Programs | Departure | Fees | |
| --- | --- | --- | --- |
| School Year and Semester | August / September 2024 | $11,950 | |
| Summer Immersion | July 2024 | $8,900 | |
Having been influenced by Ottoman, European and Middle Eastern traditions, Turkey is a diverse nation, nearly 10,000 years old, with a multifaceted, vibrant culture. Packed with historical sites and archaeological wonders, Turkey embodies many extremes from both Eastern and Western cultures in one incredibly diverse nation with Istanbul, the only city in the world that sits astride two continents, as the cultural and financial center.
Turkey's charm lies somewhere between its stunning landscapes such as Cappadocia; the constant surprises provided by its storied history; and the hearty locals, who are always ready to chat over a çay. The proverb "A cup of coffee commits one to 40 years of friendship" pins the addictive qualities of the Turkish lifestyle, enjoyed by people who are blessed with a land of ancient bazaars and beautiful sandy beaches, magnificent ruins and jagged mountains – and who are keen to make sure visitors love it as much as they do. Family culture is strong in Turkey, and you will be welcomed into an extended family no matter where in the country you are placed.
Become an ASSE Exchange Student to Turkey and see for yourself why the country is said to have the combined characteristics of three of the continents of the world: Europe, Africa and Asia.