Mexico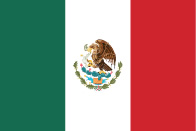 | Programs | Departure | Fees | |
| --- | --- | --- | --- |
| School Year and Semester | August / September 2024 | $8,950* | |
| Summer Immersion | July 2024 | $6,500* | |
* Program fees exclude airfare

Spend a school year in Mexico, a land of cordial hospitality with a strong sense of family, community and heritage. As an ASSE exchange student to Mexico, you may experience life in one of its traditional, colonial towns or quaint villages. While attending high school, you will soon make friends and get to know the warmth and generosity of the Mexican people. As you become proficient in Spanish, you will enjoy chatting with your ASSE host family over meals.
In addition to flavourful cuisine, Mexico is proud of its cultural dances which are an important link to the country's heritage. Youngsters learn such dances and perform on special occasions with pride. As a member of your host family, you too may celebrate local festivals with your host family in traditional costume.
The rich, Mexican culture encompasses both Spanish heritage and folklore as well as a history that stretches back many centuries to the Mayan and Aztec civilizations. Learn about the uniqueness of each state, such as Oaxaca with its beautiful folk art. As you master Spanish, you will learn about Mexico City, the capital and historic home of North America's only king and queen! As an exchange student in Mexico, the learning opportunities are as numerous as the country is varied.
A year spent in this enchanting land and culture is sure to change your perspective on life, family and the world.