Netherlands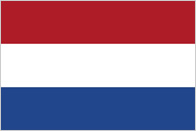 | Programs | Departure | Fees | |
| --- | --- | --- | --- |
| School Year or Semester | August / September 2023 | $11,500 | |
| Summer Immersion | July 2023 | $8,400 | |
Famous for its cheese, clogs, tulips and windmills, the small country of Netherlands is dotted with unique towns and villages throughout the picturesque provinces.
The mesmerizing beauty of the hip capital of Amsterdam, said to have as many canals as Venice, is hard to overstate. Catch the vibe by strolling alongside the canals and check out some of the city's 3,300 houseboats. You'll soon understand why Unesco named the 400-year-old waterways a World Heritage site.

As an ASSE exchange student to the Netherlands you will live in one of the most accessible, open-minded and tolerant countries, riding your bike everywhere. You will become a member of a traditional Dutch family who will show you true hospitality, love and warmth while they introduce you to typical Dutch traditions like Sinterklaas or Stroopwafels. As you slowly become a true "Dutchman" you will make friends for life and return home with a new international outlook and love of personal freedom.