Czech Republic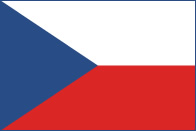 | Programs | Departure | Fees | |
| --- | --- | --- | --- |
| School Year or Semester | August / September 2024 | $11,950 | |
| Summer Immersion | July 2024 | $8,900 | |
The Czech Republic and Slovakia - Lands of Stories and formerly Czechoslovakia - are truly the heart of Europe. Although they peacefully split in 1993, the Czechs and the Slovaks will forever be bound together because of their common history and mutually comprehensive language.
Named the most beautiful city in Europe, Prague, the capital of the Czech Republic, enjoys a long history and a rich culture. As you wander around the city, you will be thrilled by narrow winding lanes, picturesque squares, the Old Town, the Castle District, and hundreds of church spires.
But there is much more to the Czech Republic than the city of Prague. Beautiful landscapes full of rivers, forests, mountains and ponds offer trails to explore on foot, bike, horseback or skates. Impressive caves, renaissance towns, fairytale chateaux, great downhill runs, and cross-country trails await you in every corner of this small state.
The country's beauty reflects in the warm, sincere and welcoming people, who are known to have a good sense of humour. No matter where in the country your Czech host family lives, they will welcome you with open arms, inviting you to share in their daily life and become a friend for life.
While your family may be into the outdoors and enjoy gardening, cross country skiing, soccer, hockey or hiking, young people also like to meet in the numerous cafes, discussing trending topics, or attend different open air music or art festivals.
Study abroad in the Czech Republic and prepare yourself for the future while you delight in Europe's "old world flavor".