Brazil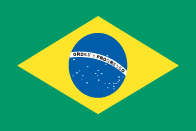 | Programs | Departure | Fees | |
| --- | --- | --- | --- |
| School Year or Semester | January/February 2025 | $8,400 | |
| Summer Immersion | July 2024 | $8,900 | |
Imagine a school year in captivating Brazil, the largest country in South America. This beautiful country, whose official language is Portuguese, offers a rich blend of cultures and traditions. In northern Brazil, you'll find smaller towns and a more rustic way of life, while Sao Paulo has cosmopolitan flair, and Rio de Janeiro offers relaxing beaches and wide promenades for bicycling.
Year round you will discover neighborhood festivals, street parades and music like nowhere else in the world. Most famous is the Carnival of Brazil, where rhythm, participation and costumes vary from one region to another. Brazilian society includes people of indigenous, Portuguese, European and African descents. All have one thing in common: they are open and affectionate and highly value meal times.
Wherever you live, from a modern city to a charming smaller town, the warmth and spirit of Brazil will make your exchange year an unforgettable experience.