Denmark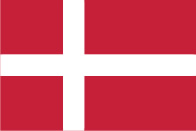 | Programs | Departure | Fees | |
| --- | --- | --- | --- |
| School Year or Semester | August / September 2024 | $11,950 | |
| High School Semester | January 2025 | $11,950 | |
| Summer Immersion | July 2024 | $8,900 | |
Having been nominated more times as the happiest country in the world, is only one of the many reasons why you would chose to spend your exchange year in Denmark, the smallest of the Scandinavian countries and the birthplace of LEGO. A high quality of life, large respect for the environment, one of the best public transportation systems in Europe, fairy tale villages, castles, and modern cosmopolitan cities are just a few of the many other things you will find in Denmark.
The country is relatively flat with lakes, farmlands, woodlands, traffic-free biking and walking streets, and no part of the country is more than an hour from the sea. In fact, some of the activities your host family may include you in are sailing, fishing, canoeing and kayaking.
"Hygge", a fundamental aspect of Danish culture is a concept that evokes "coziness", particularly when relaxing with good friends or family, and mostly over a good meal, perhaps consisting of open-faced sandwiches, fried fish or roast pork.
After school play soccer or handball or just get together with your Danish friends, who are sure to speak some English, to talk or watch a movie. Spend a year in Denmark as an exchange student and experience warmth and well-being as in no other place.