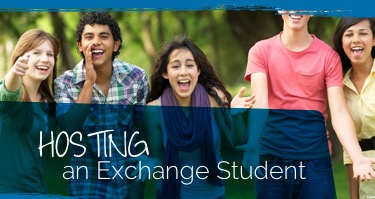 Meet Our Exchange Students
2023 - 2024
Why Hosting
Learn why hosting an ASSE Exchange Student can enrich your life in a way that you could never imagine
Meet Our Students
Meet former ASSE Exchange Students from different cultural backgrounds who share their experiences
About ASSE Hosting
Share your home for a year, enjoy a friendship for a lifetime.
When you host a foreign exchange student, your entire family will discover a world of fun and enlightening adventure. Simply by sharing your home for as little as three months, a semester or a school year, you will be giving an exceptional young person from another country the opportunity of a lifetime—to live with your family and experience the language, customs and culture of our country. In return, your exchange student will bring to your family a bit of his or her homeland. Students come from Europe, Asia/Pacific, the Middle East, the Americas and Africa.

Each year, ASSE and its affiliates place several thousand exchange students, ages 15 to 18, in host families like yours throughout the world. ASSE International Student Exchange Programs invites you and your family to join all the families in our country and throughout the world in this memorable and valued cultural experience.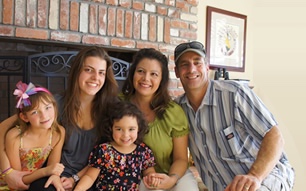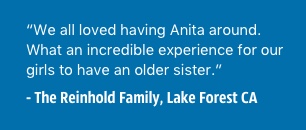 Welcome a Lifelong Friend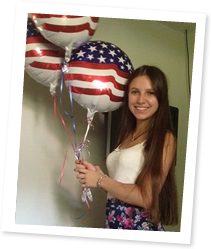 Having an ASSE exchange student in your home is much like having an adopted teenage son or daughter from overseas. ASSE students do their share of the family chores and are eager to participate in your family's leisure activities.

Your ASSE student doesn't expect red-carpet treatment; he or she wants to learn about our country by living as a "native" rather than as a guest. And as your student experiences and responds to the new surroundings and day-to-day activities of your family and community, you will find a new way of looking at those things you often considered commonplace. Your family will also receive a fascinating cultural education about everyday life in your student's home country. In fact, the rewards are far-reaching–your student's classmates, instructors and the entire community will be enriched by interacting with your ASSE Exchange Student. As the school year progresses, your family will grow close to this new family member, developing a bond that will endure thousands of miles and last a lifetime. A tearful goodbye will come all too quickly, but you and your exchange student are sure to keep in touch. Some day, your entire family may even visit your foreign friend in his or her home country.
A Priceless Investment
If you are concerned about the cost of hosting an ASSE Exchange Student, rest assured; your financial obligation is minimal.

You merely furnish meals and a room. In fact, your student may even share a room with a child of the same sex who is close in age. Although not a motive to host, you may be able to deduct a small part of your taxable income by hosting an exchange student (check with your tax adviser). ASSE students pay for their own airfare and provide their own medical and liability insurance. Spending money is the responsibility of the student and his or her natural parents.

Your most important contribution is far from monetary. It comes from your heart – a willingness to welcome this student to your country and into your home by making him or her feel like a true member of the family.
Fine Young Citizens
Before a student is considered for the ASSE program, he or she must exhibit exceptional qualities. Students are selected on the basis of their academic standing, fine character and proven ability to get along with others.

This is determined through interviews, written recommendations and academic records – so you may be sure the student who comes to your home is a bright, exemplary citizen. When you and your student meet face to face for the first time, ASSE doesn't want you to feel like strangers. That's why your family will be involved in the selection process; you'll read an autobiographical essay or "Dear Host Family" letter by your student, and once approved you'll see a photo collage of your student in his or her home environment among family members and friends. In addition, to get a head start on cultivating your friendship, you'll have an opportunity to correspond with each other before your student's arrival. Once your student arrives, your ASSE Area Representative will be available during the entire stay to answer any questions and discuss any concerns you may have. In the event of a real emergency, you may contact one of ASSE's emergency numbers 24 hours a day.
Language-Learning Adventure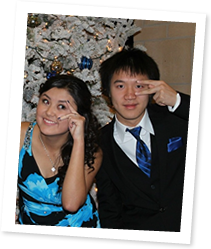 Of course, one of the primary objectives of your foreign exchange student is to learn your language in the manner that you speak it.

However, ASSE students are at least conversant in the language of their host country before their arrival, having studied it for a minimum of three years. In fact, many have studied the language for six or seven years. So your exchange student will be able to communicate with you and your family in your language with his or her own charming accent. By the end of the year, your student will be speaking your language fluently, and your family will probably be speaking some of your student's native language as well.
---
---