South Korea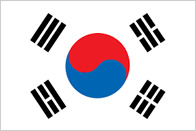 | Programs | Departure | Fees | |
| --- | --- | --- | --- |
| School Semester | August 2024 | $13,500 | |
| School Semester | February / March 2025 | $13,500 | |
| Summer Immersion | July 2024 | $10,200 | |
Why not venture to the tantalizing South Korea for your exchange year? Immersed in a rich culture and way of life so different from what you have ever experienced, you will live with a traditional Korean host family and learn about their values and their strong sense of duty and responsibility, while you become familiar with new unique foods. Depending on where your host family lives, you may spend your year in a high-rise apartment building or in the countryside in a traditional house, hanok, with paper doors and windows.
Koreans highly value education, and schooling is taken very seriously. Despite the intense studying, you and your newfound Korean friends will find time to have fun. Your school might offer clubs, ranging from drama, radio broadcasting, filming, conversation in foreign languages, newspapers, astronomy, and cartoon animation, or you may find yourself singing karaoke in the singing room.
Characterized by some 3,000 islands, quiet unspoiled countryside, beautiful mountains and ultramodern cities, Korea is one of very few places in the world where hundreds of years old royal places sit harmoniously next to huge modern urban skyscrapers.
Imagine visiting traditional fishing villages or farmers, admiring the spectacular eruption of active volcanoes, exploring Buddhist temples and UNESCO designated sites or learning Taekwondo in a royal palace.
The unique things to see and do in Korea are endless, and a year spent here is sure to change your life