Meet Our Students
The students featured below are for January Semester and have been randomly selected. If you would like to extend or refine your search, please select your criteria above. If you would like to see more students with specific interests or from a specific country, please Contact Us or Apply Now.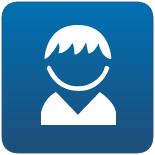 Davide (17)
ITALY
| | |
| --- | --- |
| Languages: | Italian, English |
| Siblings: | N/A |
| Mother: | Teacher |
| Father: | Employee |
| Religion: | Catholic |
| IT001HW S | |
Interests
Basketball, soccer, tennis, volleyball, swimming, spending time with friends, walking, cooking, listening to music
Letter to my Host Family
Davide is an outgoing, active young man who loves sports! Basketball is his favorite, but he also enjoys soccer & tennis. He's been playing basketball since he was 8 years old. His basketball idols are Michael Jordan, LeBron James and Kyrie Irving. He is an only child & has a great relationship with both his parents, but he would love to have some American siblings if he was given the chance! He enjoys animals and has a cat of his own! Davide says that "I love animals of all types, from dogs to lizards, and I have never been afraid of most of them." He enjoys cooking and said his parents have taught him well in the kitchen, although he says he loves to just eat too (lol!). When he's not busy with school and basketball, he enjoys watching movies (but no love stories!) and listening to music with his friends. He is open to all this experience can give him and hopes to "grow on a psychological level, by becoming more responsible and acquiring more self-confidence!"
read more
My Family is interested in hosting this Student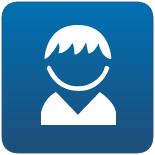 Tommaso (15)
ITALY
| | |
| --- | --- |
| Languages: | Italian, English, German, Chinese |
| Siblings: | None |
| Mother: | District Attorney Office |
| Father: | Industrial Technical |
| Religion: | Catholic |
| IM003WW S | |
Interests
Tommaso is on a Swim Team and enjoys sports in general. He is also an avid reader including American Literature. He likes to go Trekking in the mountains, play video games and walk his dog!
Letter to my Host Family
Tommaso is a fun guy from Italy who enjoys pizza (obviously) and sushi! Swimming is a very important part of his life. His favorite part of being on the local swim team (aside from the 2-hour daily lessons) is the friendships he has made with his teammates. He enjoys the support and fun he shares with his team as they travel to other towns for the swim meets. When he gets a chance, Tommaso enjoys spending time in the mountains trekking! He enjoys reading very much too. He is a big fan of American Literature like "Catcher in the Rye". Of course, he admits to enjoying Netflix series and listening to pop music like most young people! Tommaso's dream is to become an engineer. He loves to meet new people and he can't wait to meet his new host family and classmates!
read more
My Family is interested in hosting this Student